American motor racing legend and innovator Mickey Thompson gave tyre design no limits. His tyre company has been a leader in tyre innovation since 1963 and is now known worldwide as a leader in high performance 4×4 tyres and wheels for the track and offroad.
RACING HERITAGE
Winning races in record times motivated Mickey Thompson's innovations in tyre design. He designed the tyres that made him the fastest man on earth by travelling at 406.6 mph (650.6 kph); set a record time to win the most grueling offroad race of them all the Baja 1000 and go on to set 485 speed and endurance records, more than any man on earth.
INNOVATIONS
Mickey Thompson championed many firsts in tyres. Sidebiters, tread running down the sidewall of a tyre; an offroad 4×4 tyre with a directional tread pattern at 23 degrees; and Kevlar-belted 4×4 tyres are all original Mickey Thompson innovations. Today, Mickey Thompson Tyres continue to be a leader in tyre innovation. The latest? PowerPly, a carcass construction that gives a tyre faster response.
BE PART OF THE LEGEND
With the world's largest range of specialty sizes, offroad tread patterns and carcass constructions, you too can experience the legendary performance of Mickey Thompson's offroad 4×4 tyres….and Be Part of the Legend.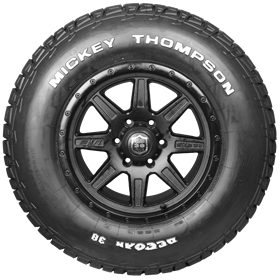 All-Terrain 38
Introducing our new generation tyre, the Mickey All-Terrain 38. Featuring a new open, lateral and circumferential void tread pattern, particular silica based compound and a high tensile construction. This tyre is an excellent upgrade for your 4WD or SUV for traction and strength on all terrains.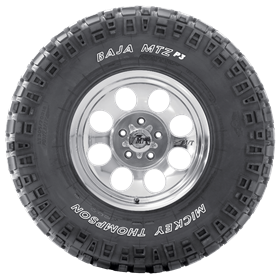 BAJA RADIAL MTZ P3
The MTZ has been recharged to bring you the latest technology in tread design, infused with a unique rubber compound, and still equipped with Mickey's legacy, PowerPly technology.
The MTZ evolves into the NEW MTZP3 – crafted to be pushed to its limits!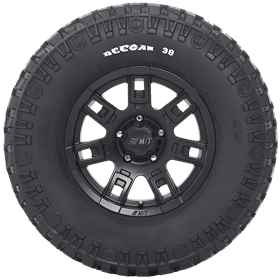 Deegan 38
The new Deegan 38 tyre from Mickey Thompson, designed in cooperation with racing icon Brian Deegan, is the ultimate all-purpose mud terrain tyre with aggressive style and performance.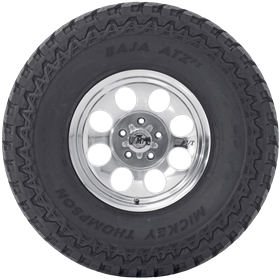 BAJA RADIAL ATZ P3
The new ATZP3 heralds a new breed of performance in an all-terrain tyre as it combines unique design elements, technology and engineering. With that combination this tyre crosses between being an all-terrain and mud terrain tyre to give you the grip and performance when you need it while retaining remarkable on-road traction and low noise characteristics to get you down the road in comfort.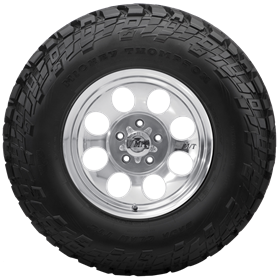 BAJA RADIAL CLAW TTC
The Baja Radial Claw TTC has all new state-of-the-art construction making it the ultimate extreme off-road performance tyre. The Claw's 23 degree tread pattern, the ultimate angle for cutting and self-cleaning, partnered with larger directional sidebiters and tough puncture resistant sidewalls, means you get maximum traction and cleaning, giving you the confidence the Claw TTC will pull you through any situation.