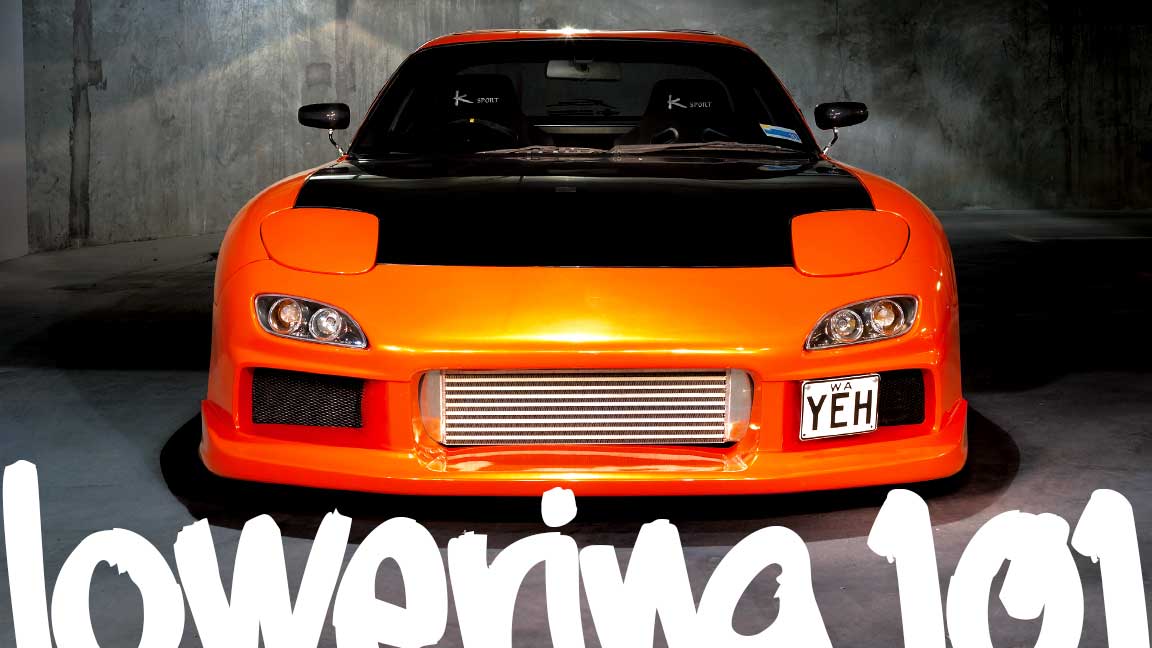 Apr
11
Everything You Need to Know About Lowering Your Car
A lift is great for an off-roading adventure, but when you want to ride the streets, the coolest cars are low to the ground. Before you jump into your sleek new car, you'll first want to make some decisions about how you'll achieve your desired look. There are some simple ways to get your car to hug the ground, but they could cost you in the long run.
When it comes to altering your suspension, it's important to plan ahead. One wrong step could alter your car for the worse. Read on to learn more about what you need to know before lowering your car.
Consider Your Coils
To achieve a lower look, some people think it's as simply as cutting the car's coil springs. It might sound like an inexpensive option, but it comes with risks. You'll likely end up doing more harm than good. Coil springs are a vital part of your car. If something is awry with them, it can lead to serious damage and injury. The spring rate, or amount of weight it takes for a coil to compress one inch, changes when you cut compression coils. The heat weakens the metal, making the springs unreliable. You could hurt your car, yourself or your passengers.
In addition to the road danger associated with cut springs, the process of cutting springs can also end in injury. Compressed springs store a lot of energy that can act unpredictably if you handle the coils incorrectly. Avoid the hassle, danger and legal issues. Instead, work with a professional to safely lower your car.
Contemplate a Kit
Luckily, there are ways to safely achieve the ride height and look you want. With lowered springs, shorter shocks or coilover packages, have a professional install the appropriate suspension kit to lower your car. When done professionally, a lower car stance improves handling and speed and reduces body roll (the amount of weight transfer while turning). While you might have heard you need make some compromises on the smoothness of your ride, professionals can usually find a balance between precision and comfort.
As you replace OEM parts, keep quality and warranty in mind. Do your research to find the best parts for your car.
Don't Forget Follow-up
Once you have your car at the optimal height, it's important to remember to check on some common problems. Ensuring a proper alignment is carried out is one of the most important follow-up procedures. Lowering the vehicle often alters its camber, or the angle of the wheels. This misalignment can affect your tyres and car components.
While you might not see immediate issues, you'll find significant wear and tear over time. You'll particularly see your tyres wear in uneven patches, likely on the inside of the tyres. Without follow-up, you'll need to replace the tyres more often, leading to more money on wheels and labour-so have a professional check your car's alignment.
While it takes more effort to lower your car the smart and safe way, you'll be happier with your choice in the end. Give your car the upgrade it deserves by lowering it with a professional's help.